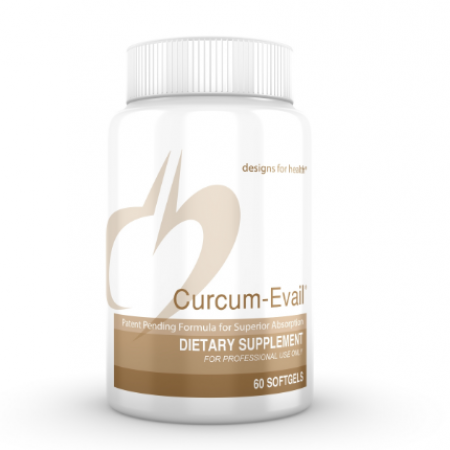 Curcumin is the potent component of turmeric and is my favorite supplement. It has great anti-inflammatory properties and also provides significant support to the digestive system.
Details
SKU: gla2607
C3 Curcumin Complex is a patented, unique composition of three bioactive, health-promoting curcuminoids: Curcumin, Bisdemethoxy curcumin, and Demethoxy curcumin. These are the strongest, most protective and best-researched constituents of the herb turmeric.
Multiple studies show that this scientifically-extracted combination not only scavenges and neutralizes harmful existing free radicals; it also prevents their formation in the first place.
These interactive antioxidants are proven to protect and strengthen vulnerable organs such as the colon, liver and heart.
In addition, these standardized substances give the body powerful, natural tools to better control and diminish systemic inflammation.
You can hear Dr. Aggarwal from the Anderson Cancer Institute discussing the latest, extremely-promising curcuminoids research in his Clinical Rounds Interview, and you can go to curcuminoids.com for an in-depth, detailed look at all the best research related to curcumin.
Dosage
SUGGESTED USE: As a dietary supplement, take one capsule daily or as directed by your health care practitioner.
Trademark Information: Curcumin C3 Complex is a registered trademark patented by Sabinsa Corporation, US Patent No. 5,861,415.
STORE IN A COOL, DRY PLACE. KEEP OUT OF REACH OF CHILDREN.
Related
Label
Product Contains: Curcumin C3 Complex� (Curcuma longa)(root & rhizomes)(containing three curcuminoids: curcumin, bisdemethoxy curcumin, demethoxy curcumin)[standardized to contain 95% curcuminoids] 400 mg: Lecithin Powder 100 mg: Other Ingredients: Magnesium stearate, di calcium phosphate, rice flour, microcrystalline cellulose, stearic acid, silicon dioxide. This product does not contain: wheat, yeast, gluten, eggs, dairy, corn, artificial colors, flavors, sugars, or preservatives.