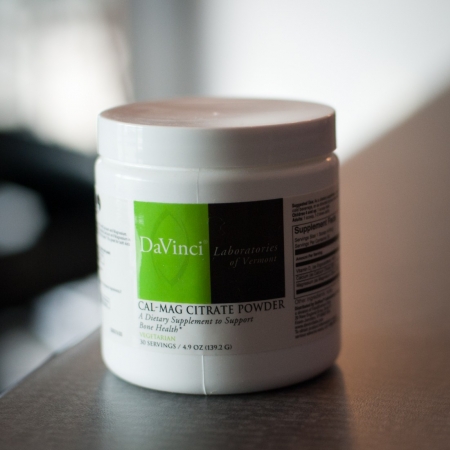 Calcium and Magnesium, a match made in heaven. Most products contain calcium carbonate and magnesium oxide, felt to not absorb as well. Support muscles and bones with this absorbable form of both nutrients.
Details
SKU: cal-mag-citrate-powder
Cal-Mag Citrate Powder is a combination of Vitamin D with Calcium and Magnesium. This formula mixes easily in any cold beverage and supplies Calcium and Magnesium in the citrate form for better absorption and utilization by the body. It's great for both kids and adults to support bone health.
Gluten Free
Yeast Free
Corn Free
Dosage
SUGGESTED USE: As a dietary supplement, mix amount below in a cold beverage or as directed by your health care practitioner
Children: 1 scoop daily
Adults: 1 scoop, 1-2 times daily.
Related
Label
Active Ingredients:
Calcium
Calcium (citrate)
Magnesium
Magnesium (citrate)
Vitamin D
Vitamin D-2 (ergocalciferol)