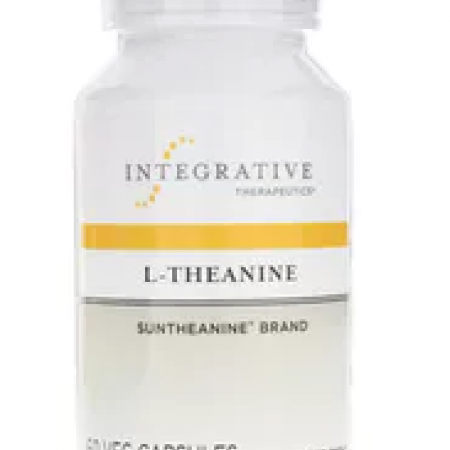 L-Theanine is a product of tea and provides relaxation without sedation. Great for general anxiety, irritability or performance/test anxiety.
Details
SKU: gla26036
L-Theanine is an amino acid that helps promote a restful, relaxed state without diminishing daytime alertness.* It's free of the side effects commonly associated with other relaxing agents. There are scientific indications that L-Theanine also supports healthy blood pressure levels that are already within normal limits. L-Theanine is an amino acid that is free of significant side effects, unlike many other relaxing agents, to help you manage stress naturally. Daily stress can take its toll and cause occasional anxiety. The natural calming agent in L-Theanine helps you relax. L-Theanine is also scientifically shown to support healthy blood pressure levels already within the normal range.
Dosage
SUGGESTED USE: One capsule two or three times daily. If additional support is desired, increase to two capsules three times daily, or as directed by your health care practitioner. Notes: If pregnant, nursing, or taking prescription drugs, consult your healthcare practitioner prior to use.
Related
Label
| Item | Amount |
| --- | --- |
| L-Theanine (Suntheanin brand) | 100 mg |
Other Ingredients: Natural polysaccharide capsule, cellulose, and magnesium stearate.
Contains No: sugar, salt, yeast, wheat, gluten, corn, soy, dairy products, artificial coloring, artificial flavoring or preservatives or ingredients of animal origin.. This product contains natural ingredients; color variations are normal.