http://www.nytimes.com/2009/08/02/magazine/02cooking-t.html?_r=1&pagewanted=all
"But here's what I don't get: How is it that we are so eager to watch other people browning beef cubes on screen but so much less eager to brown them ourselves? For the rise of Julia Child as a figure of cultural consequence — along with Alice Waters and Mario Batali and Martha Stewart and Emeril Lagasse and whoever is crowned the next Food Network star — has, paradoxically, coincided with the rise of fast food, home-meal replacements and the decline and fall of everyday home cooking.
That decline has several causes: women working outside the home; food companies persuading Americans to let them do the cooking; and advances in technology that made it easier for them to do so. Cooking is no longer obligatory, and for many people, women especially, that has been a blessing. But perhaps a mixed blessing, to judge by the culture's continuing, if not deepening, fascination with the subject. It has been easier for us to give up cooking than it has been to give up talking about it — and watching it.
Today the average American spends a mere 27 minutes a day on food preparation (another four minutes cleaning up); that's less than half the time that we spent cooking and cleaning up when Julia arrived on our television screens. It's also less than half the time it takes to watch a single episode of "Top Chef" or "Chopped" or "The Next Food Network Star." What this suggests is that a great many Americans are spending considerably more time watching images of cooking on television than they are cooking themselves — an increasingly archaic activity they will tell you they no longer have the time for."
I never thought about this. Cooking shows are incredibly popular, but no one is cooking. Its like some crazy futuristic Disney movie (see: Wall-E). We subconsiously are so craving to nourish ourselves that we fantasize via TV of cooking by others do it. Let's get rid of the middle man, especially if that middle man is some overweight loud mouth hollering at people to "Kick it up!"
Contributed by:
Owner
Dr. Jeffrey Gladd graduated from Indiana University School of Medicine in 2001. He then went on to train in family medicine...
View Full Bio »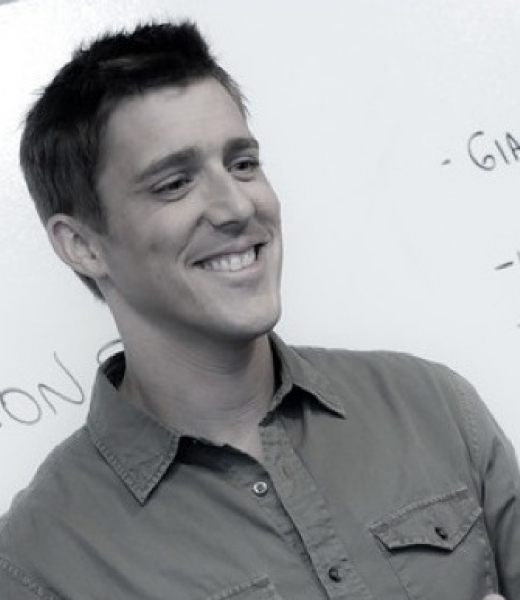 comments powered by

Disqus