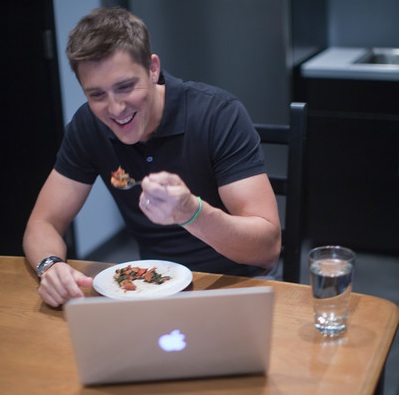 Welcome to our regular post on what we're talking about, reading and listening to:
GladdMD News:
Your Favorite Things Sale! Erica has been itching to have another online sale so Thursday, March 20th and Friday, March 21st, our 10 customer favorites are going on sale! Enjoy 20% off Ortho Biotic, C3 Curcumin Complex, Carlson's Fish Oil, GI Revive, MCT Oil, Liquid Vitamin D, Men's Multi, Women's Multi, Ultra Preventive Kids, Uunsweetened Whey Protein. Use the coupon code "favoritethings".
Are you one of our Optimal8? Imagine, 8 weeks from now weighing less, thinking more clearly, being more productive with more energy, and sleeping more soundly! Our next program starts April 10th. For more info click here. Can't make it in April? We have another one starting May 6th! Register now!
Our next META Program starts Tuesday, April 15th! We are seeing incredible results from our META members, and we invite you to join our next group. We listened to the feedback about the frustration with dealing with insurance companies, so we found an affordable option for having your labs drawn. Now, the fee for your labs is included in the price of the program. No more frustrations. Just quick, easy and affordable. Learn more!
Research and News:
1. Animal Protein Like Smoking?: Certainly the latest media expose of animal protein is a headline grabber, but should we be worried? Denise Minger did a great job presenting her balanced thoughts.
2. The 11 Most Destructive Nutrition Lies Ever Told: Mainstream nutrition turned us against eggs and for grains, among other things it should be ashamed of.
3. New F.D.A. Nutrition Labels Would Make 'Serving Sizes' Reflect Actual Servings: The back of the box is getting a makeover. How will the updated serving sizes affect what we put in our shopping carts?
4. Carbohydrate-rich foods trigger addiction response in brain: The science behind why no one ever eats just one cracker, chip, cookie, fill-in-the-blank-with-your-carb-laden-addictive-food.
What I listened to this week:
1. Mark Sisson on the Bulletproof Podcast: Great discussion between two leaders in the optimal well-being field. I like the evolution of the Paleo diet with more tolerance and openness based on how the individual is doing. Learn about "Paleo 3.0", the addition of how powerful our thoughts and beliefs are in our health journey.
2. Primal Blueprint Fitness: Walk, Lift and Sprint. Rinse and repeat...
Recipe of the Week
Grilled Steak with Savory Avocado Butter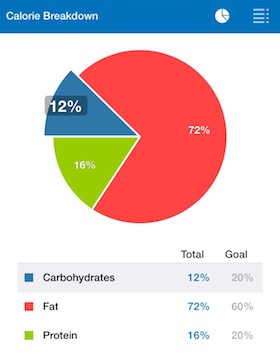 comments powered by

Disqus